<

Old School Carpentry

-

Servicing Sydney

>
A typical sash window ready for repair by the sash window specialist, Darren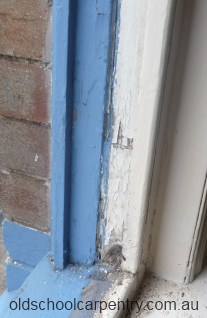 No parting beads were present, apparently for many years.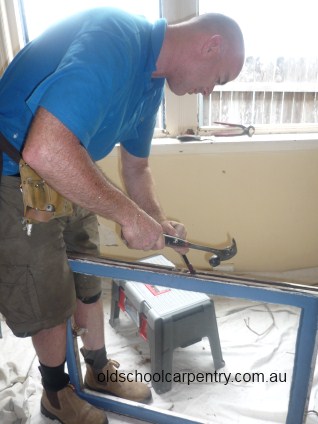 Removing old sash cord and fixings.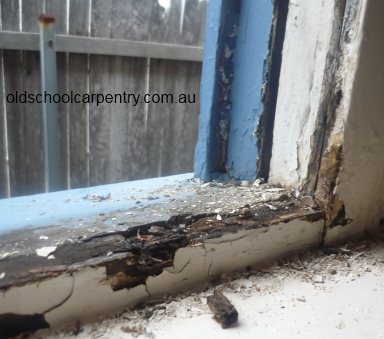 Fairly bad rot at sill from years of neglect, Old School Carpentry can make and install a new custom hand crafted window sill should you so desire.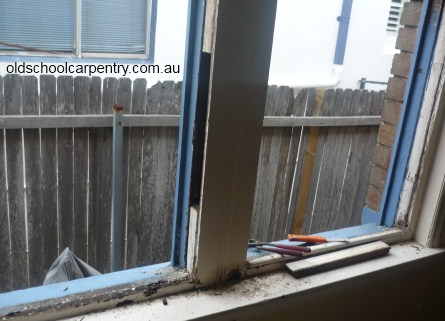 Mid repair, pockets removed.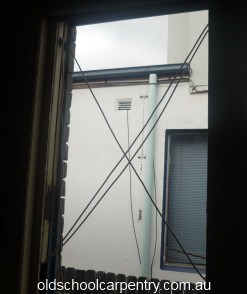 Sashes removed and then window recorded in the traditional sash window method.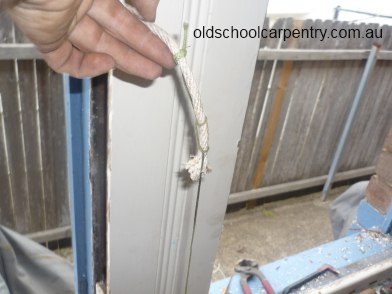 A sash cord ready to be threaded through pulleys, using a traditional 'mouse' just like the 'old school carpenters' would have done.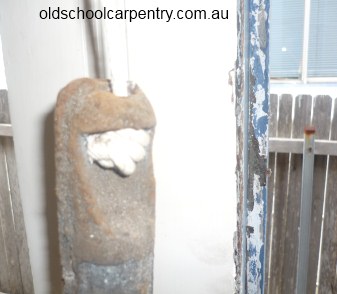 Cast iron sash counter weight , traditionally knotted, by the 'old school carpenter.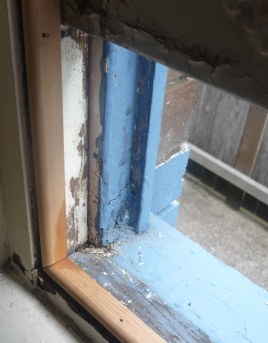 New custom made stop beads installed to replace existing, missing or damaged one's.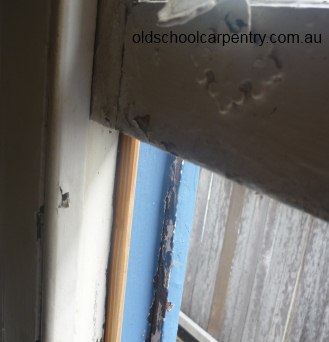 New custom made parting bead, to match existing, but in one piece rather than the one it replaced which had been spit and broken and refitted by a previous handyman.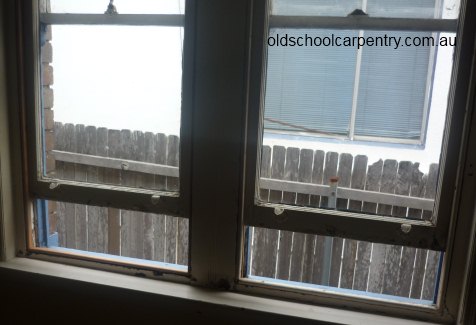 Both the above and below photos show the fixed window, ready for a painter to give the now professionally fixed windows a nice coat of paint.