<

Old School Carpentry

-

Servicing Sydney

>
Cleaning up a total mess from previous not so handy sash window repair job. Darren used traditional carpentry and joinery skills and techniques to succesfully repair what some carpenters would have seen as impossible windows to fix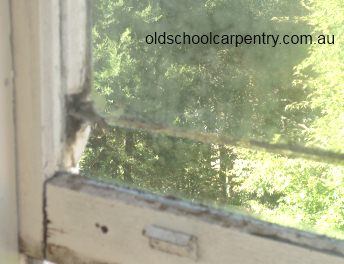 Showing top sash in lowered position (behind). Through years of neglect the bottom section had completely rotted away and fallen off, leaving the pane of glass ready to slip out and lacerate someone's fingers!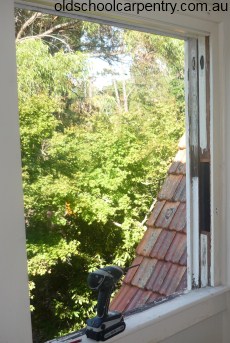 Another window which was previously botched up, which had no pockets, stop bead, parting bead or pulleys left.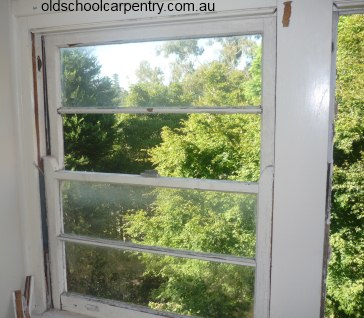 The existing state of this window was terrible and extremely dangerous, I have removed the loose glass here for safety.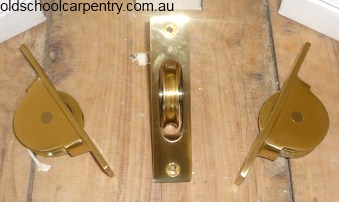 New brass sash window pulley's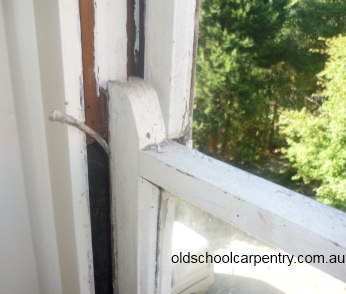 Broken sash cord.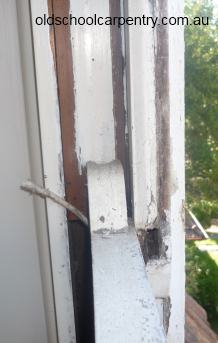 Snapped sash cord and completely missing top sash meeting rail.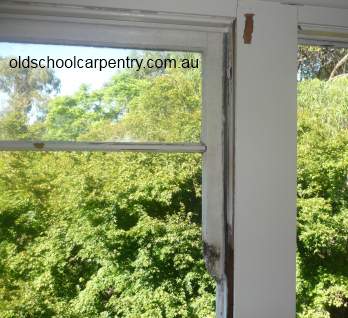 Spot the missing part?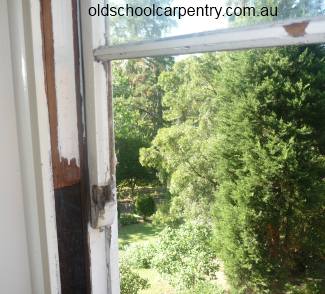 Missing pocket and meeting rail.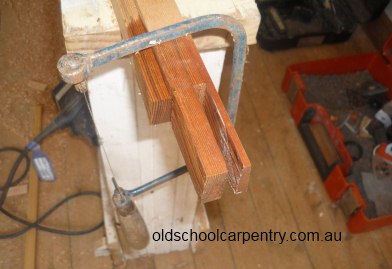 A new sash meeting rail. I have machined and cut new tenons on site.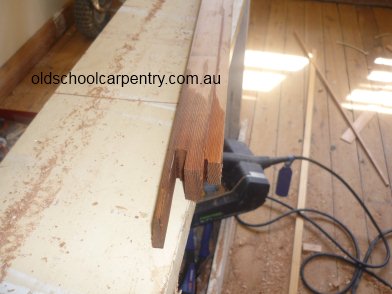 New section showing stub tenon.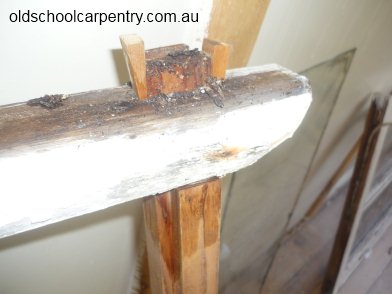 New custom made meeting rail, glued and wedged into existing top sash, the same way it has been done for hundreds of years.
The finished sash window reglazed.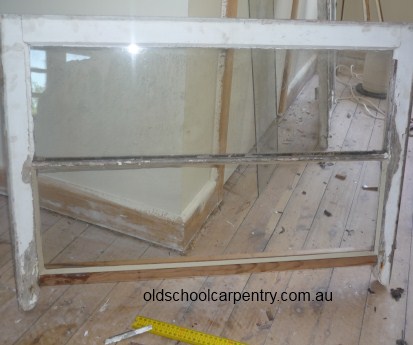 The repaired sash window ready for another 100 years use.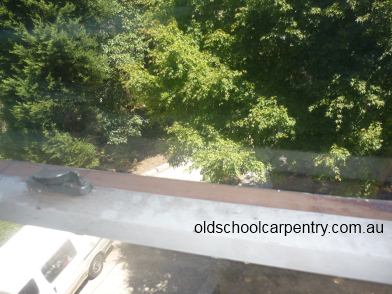 The old meets the new.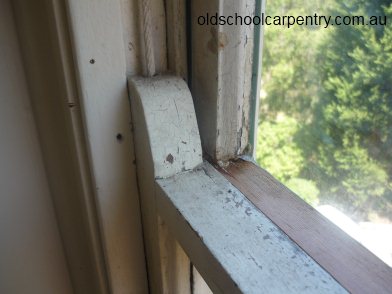 The meeting rails come together perfectly and once painted it will be impossible to tell the difference. We saved this sash window from being put out for garbage collection and have given it a new lease of life and saved the home owner money and hassle.